Take a sailing trip into the Gulf of Mexico. On this adventure you get the opportunity to see what Wind Star can do sailing the open waters. You also pass by some of the most beautiful beaches in the state. These beaches include Dunedin, Sand Key, Clearwater, Caladesi, Honeymoon Island, Three Rooker Bar, and Anclote. Come enjoy a day of sail that you and your party will not soon forget!

ENJOY A BEAUTIFUL SUNSET & DOLPHIN CRUISE

If you are looking for a fun way to end your day this is the trip for you. Enjoy a fun filled evening of sailing into the beauty of one of Dunedin's sunsets. Why sit on the shore watching the boats sail by when you could be out there on your own sunset and dolphin cruise.

A half day sail gives you the time to enjoy a trip into St. Joseph Sound. This is the bay connecting Clearwater, Caladesi Island, and charming downtown Dunedin. You may even have time to enjoy one of the many small spoil islands in the area. This is your opportunity to view the scenic waterfronts of both Dunedin and Clearwater.

Private Dolphin Tours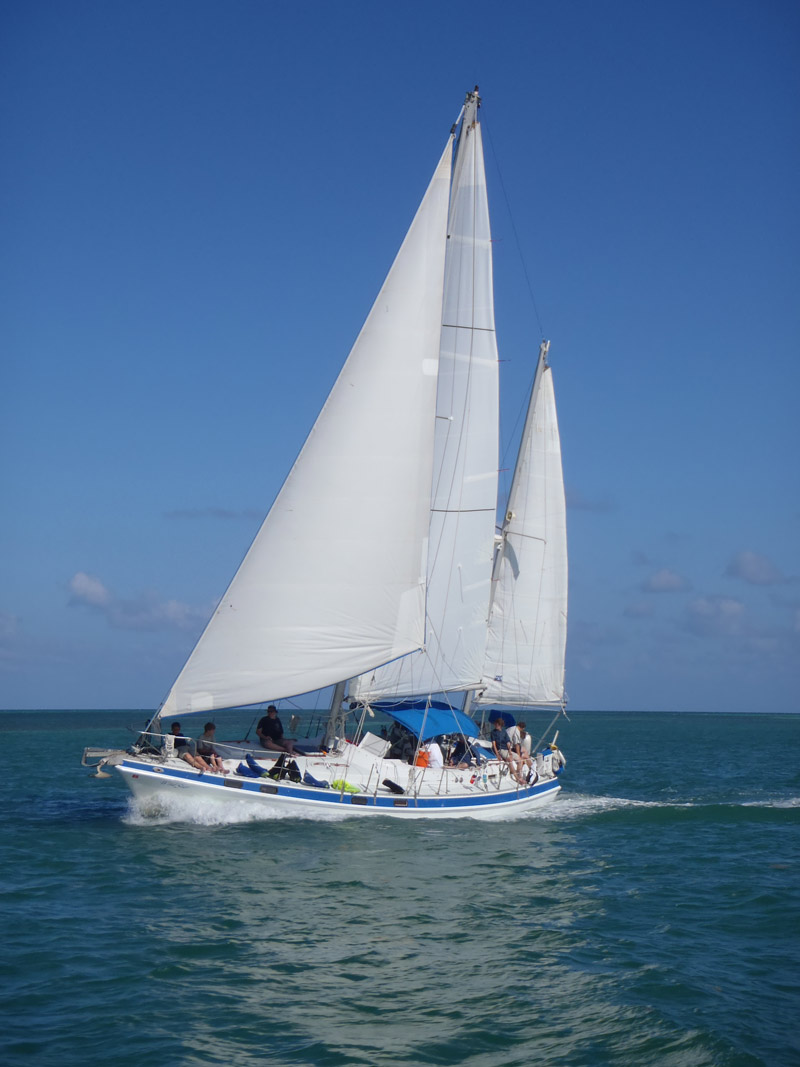 Welcome to Wind Star Sailing Charters
---
Welcome to Wind Star Sailing Charters. Cruising the pristine local waters aboard Wind Star, a 41-foot Morgan Out Island Ketch, is the perfect way to spend your day. Wind Star Sailing Charters located in Dunedin, FL specializes in personalized sailing cruise experiences including dolphin tours. The Gulf of Mexico is easily accessible through Clearwater Pass to the South or St Joseph Sound to the North of Dunedin. It is a short sail to many destinations such as Honeymoon Island, Caladesi Island, Three Rooker Bar, and the uninhabited island of Anclote Key with its historic 1887 lighthouse. Wind Star's home port is in Dunedin Marina, slip #8, right in the heart of downtown Dunedin. Before or after your cruise you have the opportunity to visit nearby restaurants, craft breweries, and eclectic local shops. Choose your trip length and we can recommend locations to fit your expectations. Let our experienced Captain show you the natural and historical beauty of our quaint coastal community of Dunedin.
We also offer extended sailing adventures including anything from an overnight charter to week long adventures.
Interested in learning how to sail? We can teach you! Just let us know you. We are great instructors no matter your experienc level!
FEEL FREE TO CALL FOR SAILING CRUISE SPECIALS, DOLPHIN TOURS & INFORMATION
727-304-5110
OUR DOLPHIN TOURS
---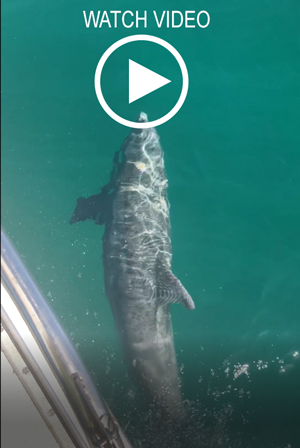 Join us for an opportunity to observe some of the most intelligent, playful and athletic of all sea creatures. Our dolphin cruise provides the opportunity to see dolphins in the wild. There are a number of dolphin pods in the area. We know where to look for them and strive to make every dolphin tour a fun and successful adventure. In that dolphins are wild creatures and therefore unpredictable, we cannot guarantee that we will always encounter a dolphin pod. We can honestly say that seldom do we sail on Wind Star, whether a dolphin cruise or not, that we do not successfully see dolphins. During a dolphin cruise we will make it our primary goal to locate dolphins. When we do find dolphins we use Wind Star's size and wake to encourage dolphins to play on our bow and stern waves. We are sure that you will have a great time on your tour.
OUR SAILING CHARTER DESTINATIONS
---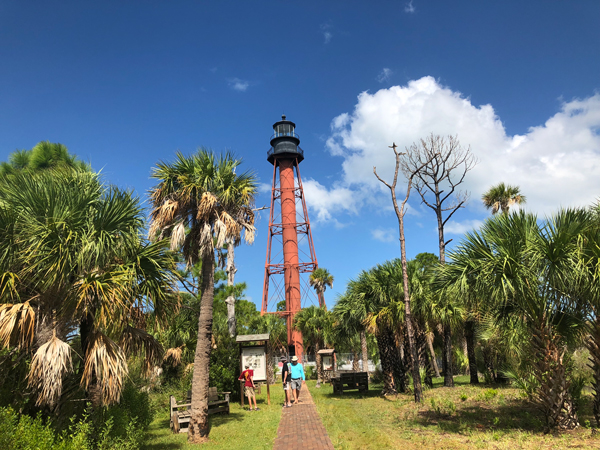 CRUISE TO anclote key
Anclote Key is a pristine Island which is a fantastic island to explore. This is a full day experience. Traveling from Dunedin Marina to Anclote Key is approximately a 2 hour sail. We will then anchor Wind Star offshore and take a short dinghy ride to the island. Once there, you will have the opportunity to explore the lighthouse grounds and enjoy the backwaters of the island. The return trip will be approximately two hours.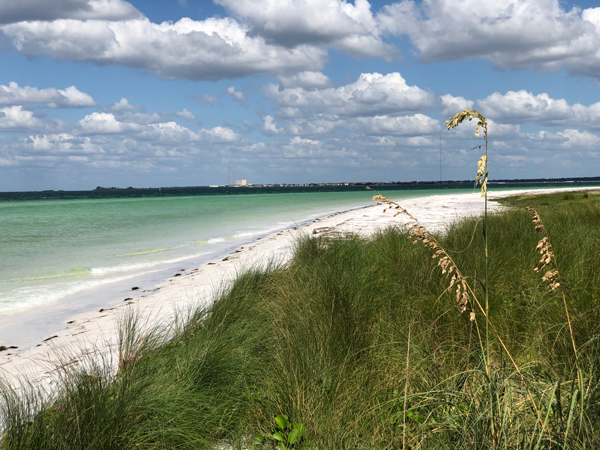 CRUISE TO three rooker bar
Three Rooker Bar is as its name suggests a rookerie. During various times of the year there are large numbers of birds nesting on the island. Three Rooker Bar is popular with the locals and has beautiful water, shelling, swimming, and gorgeous sugar sand beaches.
Here What Our Clients Say